Collection:

Expo 2023
The New England Producers, Makers & Creators Expo
Over 100 artisans and producers from right across the New England are gathering for one day to celebrate the New England region and all that is made here.

Saturday 25th March 2023 9am - 5pm 

followed by more live music, meals, full bar facility, the Uralla Arts Lantern Parade (to be confirmed) & Evening Entertainment, Food & Drinks

Held at the Uralla Showground, King St Uralla NSW 
We have a great line up of stallholders ready to showcase some of the New England's finest local produce, wine, food, art and hand made products, for our Producers, Makers & Creators Expo on Saturday 25th March 2023. For a growing list visit our exhibitors page - there are some really talented people out there and bringing them all together in one place is a great excuse for a day out and some pretty special retail therapy. Think hand poured candles, handmade clothing for the entire family, beautiful creations for the home and garden, unique jewellery, gift cards gourmet food ingredients and many more special creations reflective of the New England.

Starting at 9am and making it a day with lots to do and see we have pony rides, face painting, a sand wizard, shady tents, a line up of talented musicians, wine and beer tasting - as well as the option to purchase a glass with lunch from one of our fabulous food stalls - some retro games and old fashioned fun - to name just a few things to put on your list.

Some tasty things for lunch include New England sausages made with local beer, home made pies, beer sausages, gourmet burgers, haloumi chips, smoked trout, pies, sodas, lemonade, apple juice, graze plates, vegan, vegetarian and gluten free options, and more. There will also be sweet treats galore, nougat, caramel, jams, cordials, organic home made doughnuts, pastries, handmade confectionery, gorgeous cakes ... the list is endless. Real coffee with Walcha Coffee & The Herd Bar will also be available, as well as teas, chai and hot chocolates.

The Seasons Bar will be open from 10am - 9.30pm, so you can relax and enjoy the day, as well as the festivities of the evening.

A special line up for a relaxed afternoon as well as a fun filled and family friendly evening is being finalised, so check back to see what is developed and keep an eye on our Facebook Page for updates.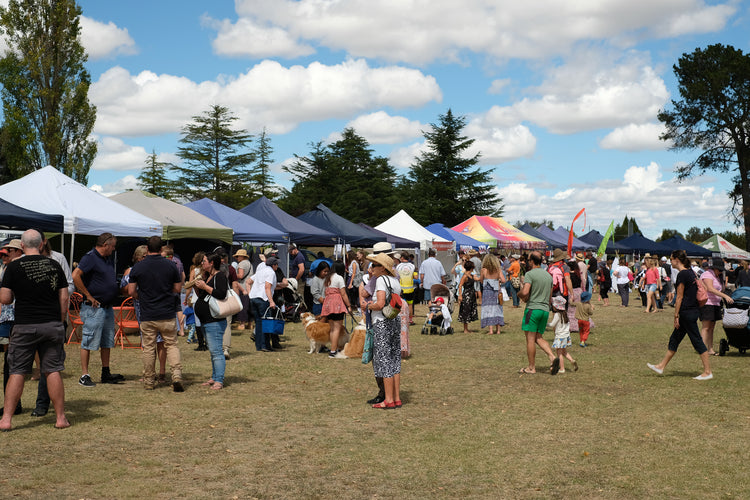 Community Hamper Pack 2019